The equipment currently in use is as follows
Added (July 2010) a small stand to the Monopod to enable it to take steadier pictures in places where tripods aren't allowed ;-)
Used a Velbon ULTRA MAXI mini tripod to act as the base, and added a small piece of stainless steel tubing (18mm OD. 1mm wall thickness) over the last 5cms of the lower leg of the monopod, and changed the foot to one that was smaller than 18mm diameter!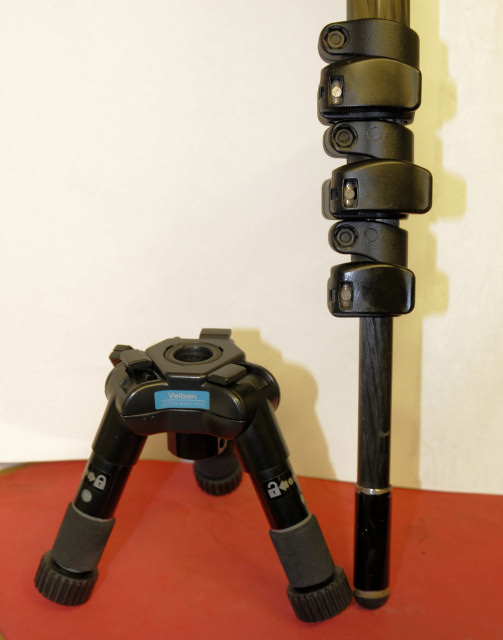 Added a GPS unit (June 2010) to the camera as opposed to logging the tracking data from my TomTom using Event Logger and subesquently geotagging the images.
A Solmeta Geotagger Pro and Adaptor for portrait mounting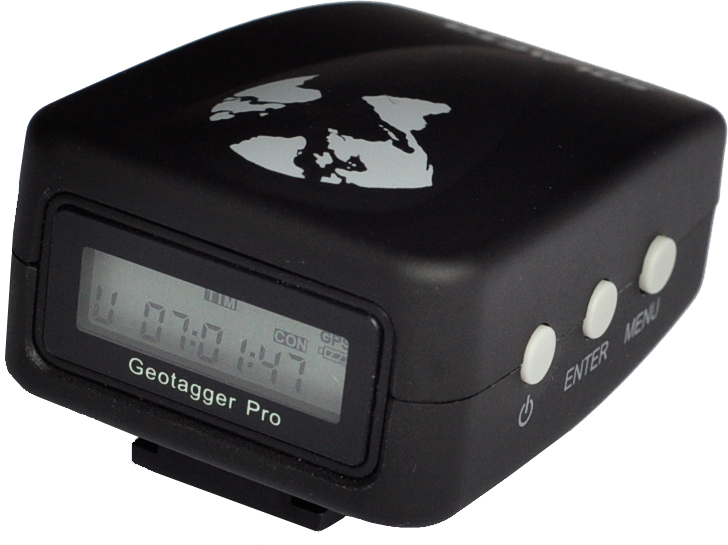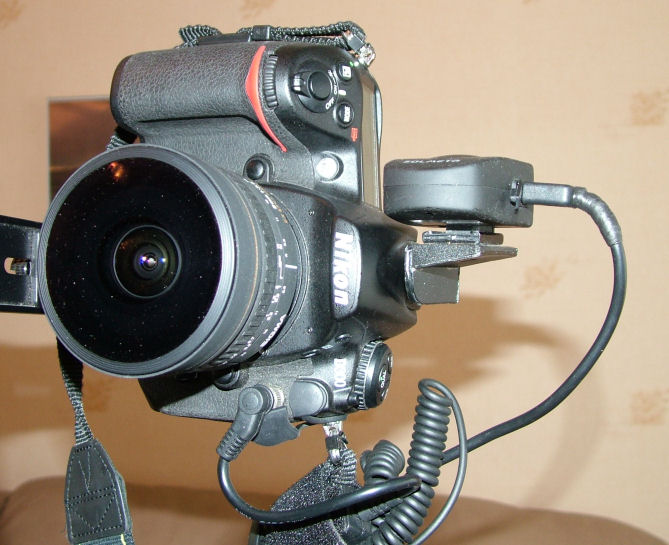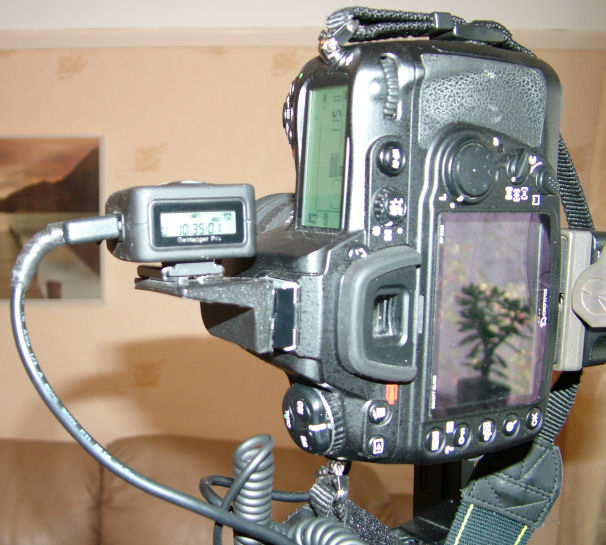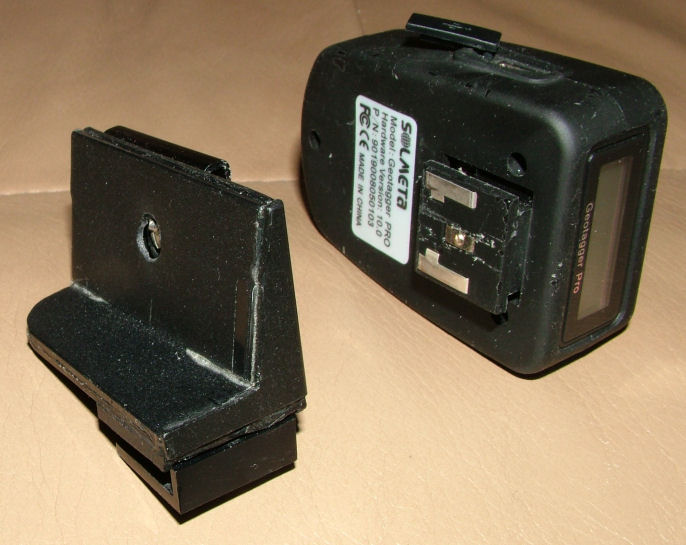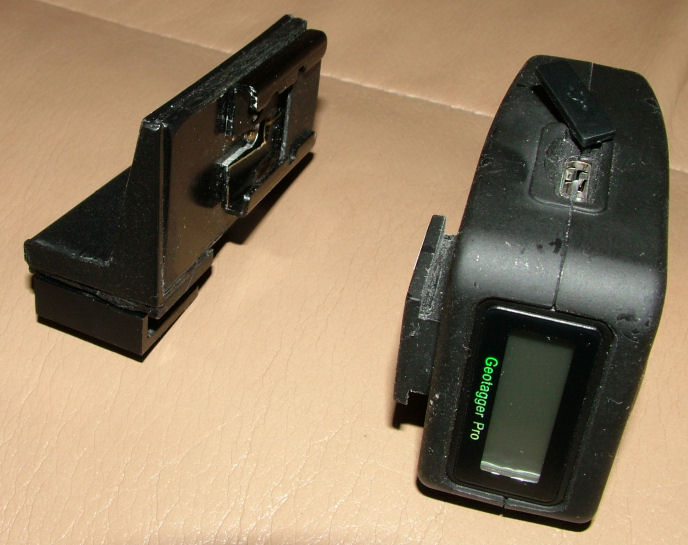 was selected due to the 3-axis compass and the ability to log the track data as well as the normal geotagging of the images themselves. The unit needs to be horizontal in use and hence a right-angle adaptor was made to allow its use in portrait orientation.
---
As of May 2009 I have started to use a
Nodal Nija MkII Pano head
.
---
OK yet another upgrade of equipment in Jan 2008;
Camera - Nikon D300 Digital Photography preview
Lenses - Nikkor 18mm-200mm for general use and a Sigma 8mm/F3.5 Fisheye for Panoramic use
Tripod - Manfrotto 755B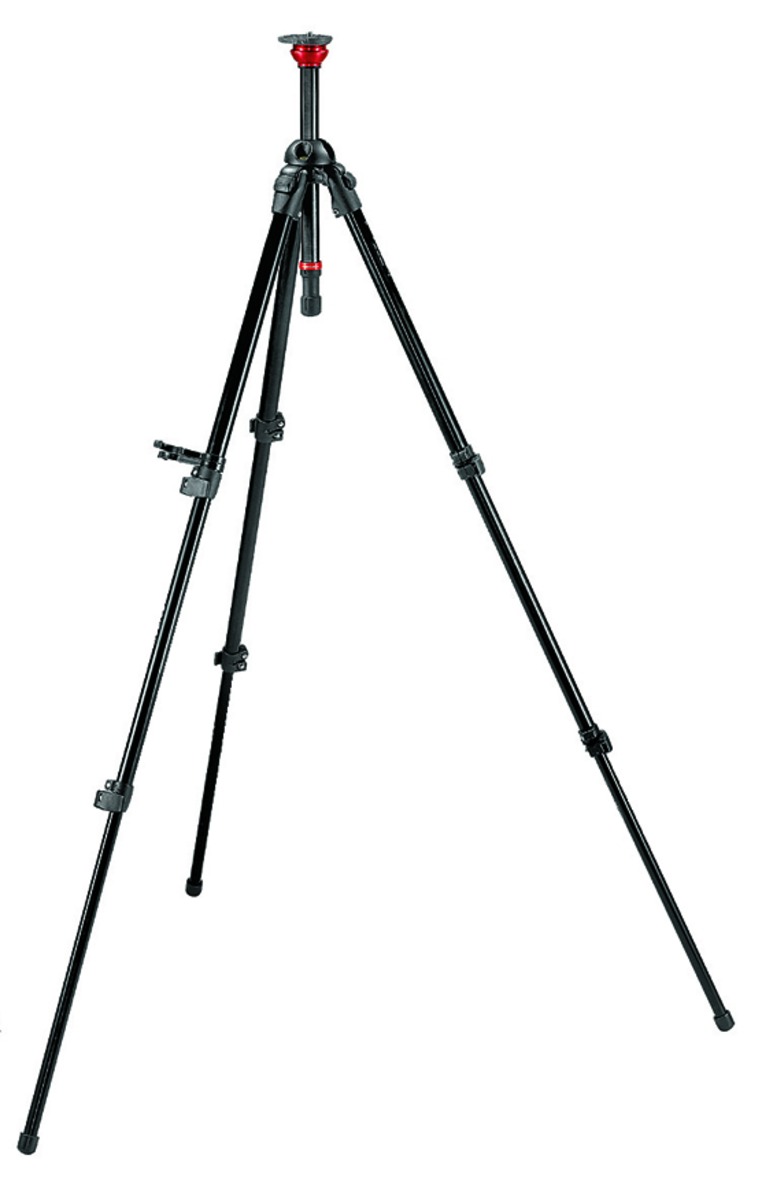 Monopod - Manfrotto 694


Wireless remote -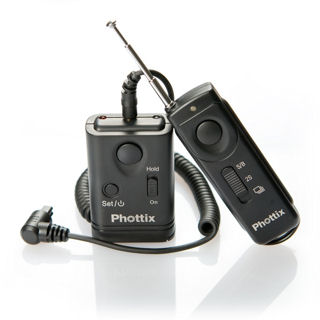 Ring mount head as used for the Raynox, the only modification required was to adjust the position of the mounting tube on the Panosuraus head to account for the different NPP position on the new equipment.
---
Camera - Fujifilm FinePix S7000 Digital Photography review
Now with a homebrew radio remote fitted as per these pages
Tripod - Manfrotto 755B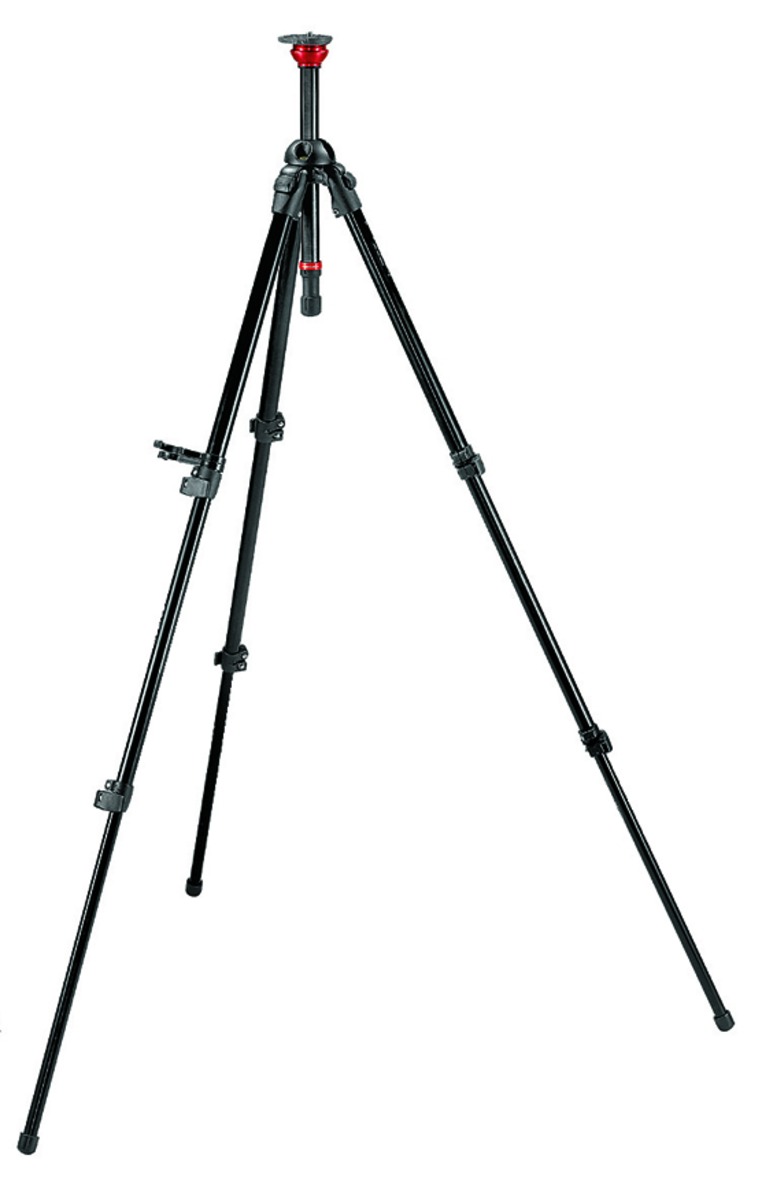 Monopod - Manfrotto 694


/>
Fisheye lens - Raynox DCR-CF185PRO
Ring mount - DIY using 16mm and 20mm square section mild steel tube and a Jubilee clip (Screw/Band clamp) This can be adjusted in position on the lens to allow both Handheld operation or mounting on a Panohead (Panosaurus base as previous) as per the pictures below;
| | |
| --- | --- |
| The outer tube 20mm Sq. which is clamped to the lens slides over the 16mm Sq. section fixed to the Panosaurus base a small amount of tilt 5 degrees up is built in to ensure best cover of the Zenith. | In the Handheld version the clamp is moved up to the nodal point position and the outer tube is held in the hand alone, again a 5 degree tilt is built in (appears exaggerated in this picture). |
---
OK Since October 2006 the Fisheye below has been replaced and the Panosaurus again modified as in the pictures above.
Fisheye lens - Opteka 0.22 X - A cheap, basic lens to start with !
Download original images for the Woodland Dell Pano as an indication of the results from this lens. eq0 eq1 eq2 eq3 zenith nadir Exif info included. Files are up to 2.5MBytes ...
Panohead - Panosaurus Modified to allow the mounting of a Manfrotto 323 Quick Change adaptor plate.