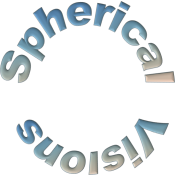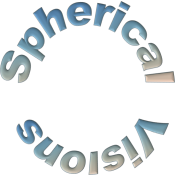 Spherical Panoramas allow the viewer to look in any direction, as if one were standing in the center of a sphere.
The Spherical Panorama does away with the photographer's single framed point of view.
You are free to explore every angle and to inspect any detail of the image by zooming in and around the total sphere.
You can also view these images within Google Earth or at 360Cities see the links at the bottom of this page.
You will require a viewer to see the images, if you don't have one installed already (there are several available free) then the system will offer you a link. If you prefer to manually control the viewer selection then please make your choice below.
Select viewer:
To view the panoramas click the thumbnail images below.
Recluver Towers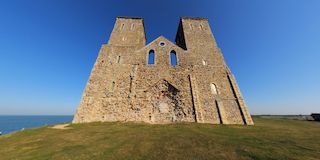 From the West in the setting Sun.
Reculver Towers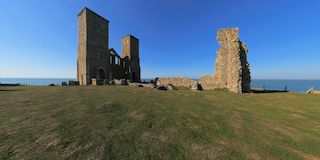 From the South side.
Reculver Towers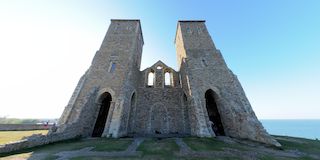 From the centre of the old church.
Reculver Towers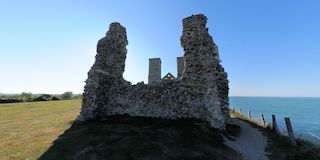 To the East of the towers you can see the drop down to the North Sea.